Golden Raisin Pound Cake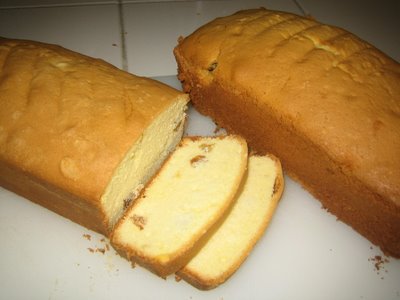 I try not to just stick to a recipe on a box. It's much better to have fun, be creative and make it more interesting.
Here's an easy way to spice up a dry pound cake. Add some golden raisins and vegetable oil, and egg yolk (instead of the whole eggs) to a pound cake mix. It will make it much moister and sweeter.
Labels: Desserts